Hey guys, before we get into the story, I have a quick announcement. In light of finding out how many Friday, the 13ths we'll be experiencing in 2012, and due the the fact that I had decided to post a scary story on each one of them, I've had an idea: Instead of just randomly posting these things whenever I feel like it, I'm going to turn it into a monthly feature.
On the 13th of every month, you can expect a new Scary Story Time! I'm going to stop numbering them though, which will help, because sometimes, instead of posting a long story, I might post several short ones. And that will get clumsy. So now I'll just label each post by it's month and year, as you can see from the title of this post.
Also, at the very base of this post, look for the "Scary Story Time" tag that I'll place on each SST. By clicking on that tag, you'll have a quick consolidated list of every SST I've posted.
Now on to the story:
Quick disclaimer: I'm a really big fan of horror movies and scary stories. Recently I've been finding a lot of interesting little scary stories written anonymously by people on the internet, so I decided to start sharing some of the ones I like. You should know, before you read on, that I did not write any of these stories, unless otherwise noted. You should also know that I won't always be posting that I enjoy 100%. There could be a ten page story that I post because I like one sentence of it. In that case, I assume I'll explain why I posted horse-shit and what merit I see in it. Sometimes, I'll post "scary" stories that I hate, think are stupid, or maybe even funny. But more than that, you should really know that some of these stories may be somewhat graphic, so just steel yourself for anything, especially poor spelling and grammar (I don't edit these stories). No matter what, though, I hope you enjoy them too, and if you know any stories or sources, please share them with me. Also, if you have any requests, just ask, I have a huge archive of this stuff!
From the Peephole
There was a male college student living by himself in an old apartment. There was a small hole in his room's wall, and he could peek into the next room from there. His next-door neighbor was a young woman. The woman apparently wasn't aware of the peephole, so the man thought himself lucky and fell into a pattern of peeping on her.
Then, one day…
Around 3am, the man woke up to the sound of shuffling. Wondering what it was, he realized that it was coming from next door. Maybe she brought home a guy? Feeling his excitement mount, the man looked through the peephole. The room next door also had the lights off so he couldn't see that well, but he could see two shadows for sure. The man felt the thrill well inside him, thinking This is it! when he noticed something was off.
The big shadow that he assumed was the man kept moving, but the woman wasn't moving at all.
When his eyes adjusted to the darkness, he realized that the man was punching the woman. The woman seemed to be be gagged, so even if she wanted to scream all she could do was grunt. In the end, he couldn't even hear the groaning anymore. Then the man's shadow left the room.
A home intruder!
The man decided to call the police, but he stopped in his tracks with the phone in his hands. If he reported this to the police, his peephole would be discovered. Wanting to protect himself, the man wavered.
Within a week the police showed up at the apartment. Apparently, the woman really was killed. Inevitably, the police found the peephole and asked the man if he'd seen anything.
The man replied, "I didn't even realize there was a hole in the wall. I never noticed anything unusual that day."
He was asked several more questions, but it didn't seem that the police suspected him of anything. He couldn't forget having witnessed the murder, but the guilt of not reporting it to the police quickly evaporated. Even two weeks later, the culprit was still on the loose.
Then, one day…
Around 3am, the man woke up to the sound of shuffling again. However, ever since the incident next door, no new tenants had come to live there. Even so, the sound was definitely coming from next door. Trembling, he peeked through the hole, but he didn't see anything moving. Thinking it was his mind playing tricks on him, he began to move away from the hole.
Suddenly, as if trying to fill up the small hole completely, a wide-open bloodshot eye appeared. The man could only stare back, frozen with fear.
Then, a raspy woman's voice rang through the silence.
"You saw, didn't you?"
Holy shit, that's a hell of a story. My hearts pounding. I want more scary stuff...I WANT to listen to Will And Bobby Know Everything - Episode 5: The Supernatural, but I'm afraid I might have a heart attack! I'm sure you're having the same problem, so here's a good pallet cleanser to calm your nerves before you move on to WBKE: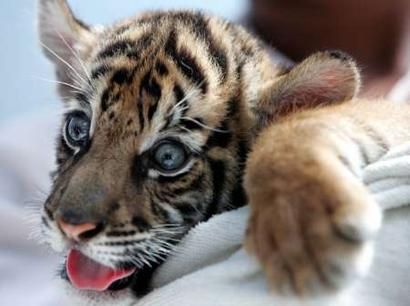 Seeya!